Kateřina "Morgain" Holendová
She's been playing and organizing larps since 2003 and since 2007 she's been a member of the larp association Tempus ludi, z.s. In larp, she likes experimenting with various modes of telling stories and discovering new options. Her first big experiment was Dance Macabre – a dance larp, which was her first attempt to combine dance and larp. She also codesigned the Cien Anos de Soledad larp, an experimental larp, which tested a number of new mechanisms for storytelling.
She has been dancing blues since 2012 and teaching it since 2015. After many years and many dances she'd tried, blues was finally the dance that gave her everything she was looking for. She loves everything about it – the music, the mood, the movement style, the connection between partners, and the space it gives for personal expression.
Iva Vávrová
She is a translator, interpreter, larper and dancer and has been playing larps since 2009. In 2014 she started connecting her job and her hobby: translating Czech larps into English and helping run them for international audiences. She translated and internationalized larps including Hell on Wheels, Legion:  Siberian Story or De la Bête. She is very passionate about making Czech larp international and about finding new ways of communication and emotional expression in larping. She's also very interested in making sure larping is accessible, safe, and fun for everyone.
Dance is her second best friend and she's been doing it for almost as long, going through a plethora of different dance styles. Blues is her final and favourite stop on this journey. The thing that makes her happy about blues is the freedom, agency and space it gives to both partners, which makes it an excellent platform for larping – and of course the music, because getting obsessive about playlists is the best thing ever.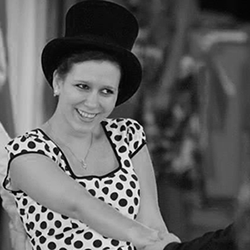 Anna Vrtálková
Anna has been larping since 2009 and organizing for almost as long. She's designed and organized a political simulation larp, Konec dějin or Prom, an American romantic high school comedy. She likes making new and different kinds of larps, which is what immediately intrigued her about the blues larp. She has been dancing since childhood, although she only encountered blues in the fall of 2016. The thing she loves about blues is the music, the connection, and the chance to not only follow, but also contribute her own content. She sees the connection of larp and blues as a unique opportunity to take the best and most interesting things from both the forms and create something new.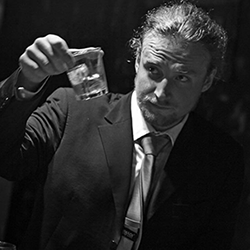 Jakub Míšek
Jakub has been larping since 2011 and he gained his first designer experiences at the larp design school Škool. He is interested in the music dramaturgy of larp – active and functional connection between larping and music. He co-designed the musical larp Bucañero, the sailing larp Za obzor and he co-created the musical part of Requiem: Reichskinder.
Jakub "Balda" Balhar
Jakub has been larping since 2003 and designing larps since 2011. He likes experimenting with various formats and storytelling forms. His previous experiments include Za obzor, a pirate larp on a real sailing ship, and for example Čí Sny Sníš – a silent game based on interpreting music.
He joined the run-team of Valley of Shadow after he played the betatest.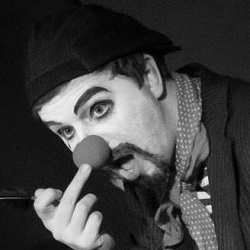 Petr "Lex" Růžička
He is a member of Tempus ludi, z.s. and co-organizes the association's events. Together with Morgain, he co-designed and organized many runs of Dance Macabre.
He joined the run-team of Valley of Shadow after he played the betatest.
Šárka Růžičková
Šárka is a professional photographer, who's been documenting larps and dance events with care and love for many years. She worked for example on Dance Macabre and the blues events organized by Bluesin' Prague.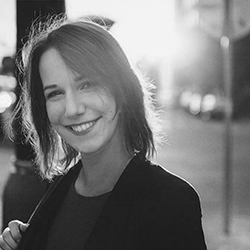 Bára Klapalová
Bára is a painter who created the beautiful paintings you see on the website for Valley of Shadow. We totally recommend you to look at her other works, for example on Facebook.
Ondřej Levý
Ondřej has been taking care of Valley of Shadow's website and we're very grateful for it.
Tempus ludi, z.s.
A registered association, that's been providing administrative and legal background for larps since 2007.
Hotel Fantazie
Amazing venue which provides us space and services to make the game happen.
And Many More Thanks!
Also we would like to thank to our great friends and family members, who come to help us at the event.
Ivana Vávrová, Tomáš Steiner for their strong arms and energy which saves the production on the spot.
Monika Kadaňková a Zuzana Lapšanská as our hosting blues dance teachers, who share their passion for the dance and music with all of us.
Zuzana Karasová and Matěj Zlonický who stepped in to help at the events as last minute helpers.